As important as it is for you to brush your teeth daily, it is also vital that your dentist clean your teeth as well. Biannual dental cleanings play a huge role in preventative dental care, and our dental specialists here at Champion Dental PC can make sure that your teeth and gums are expertly cared for every six months. With regular
Vega Alta teeth cleaning
and checkups, Dr. Derrick R. Champion and his dedicated staff can help you manage and improve your dental health on a regular basis.
Our dentist, Dr. Champion, has been proud to offer comprehensive dental care to the Dorado and Vega Alta communities. Originally opening his own practice in Scarsdale NY, he is proud to serve the Puerto Rican community, even opening another Champion Dental PC location in San Juan just last year. When it comes to routine dental care, a little can go a long way, which is why preventative care is so important. With a Vega Alta teeth cleaning, Dr. Champion will thoroughly clean your teeth to get at hard to reach areas as well as spots where plaque may have hardened and become too difficult for your toothbrush at home to handle. During these routine visits, Dr. Champion also conducts a full oral examination, looking for early signs of decay and disease, as well as other issues like oral cancer. X-rays are also taken to look at the state of your dental health below the gumline and to keep better track of your dental records over the years. If Dr. Champion notices any early signs of cavities, gum disease, or other concerns, he will make sure that you are also provided with the appropriate care before the issue gets any worse.
If you are looking to schedule your next biannual
Vega Alta teeth cleaning
, call us here at Champion Dental PC and we would be happy to help you book your appointment.
By Champion Dental & Orthodontics
November 30, 2018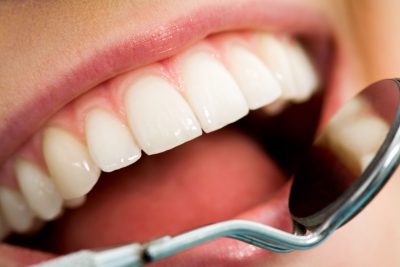 Blog Posts